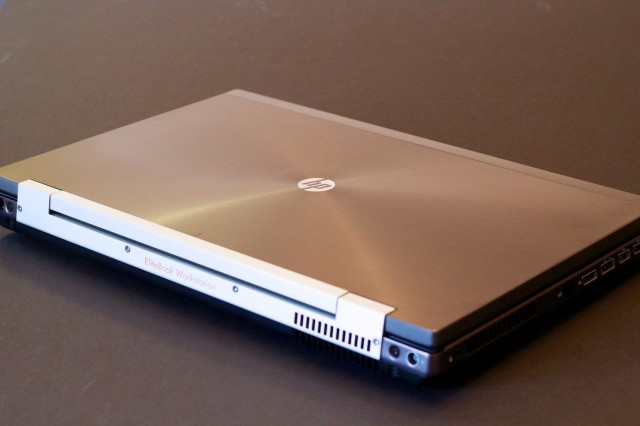 Via: Lee Hutchinson; Hands-on with $6,400 of workstation-class laptop; In Ars Technica; 2013-01-29.
---
I have a Chimera not an 8770w. Here are the issues I'd look for in the 8770w:
Runs Linux?  Maybe (as-declared: runs Windows 7)
Cooling; these things run very (very) hot

The boards are configured to shut off at 95C.
These are server-class processors with speed step
You can do short bursts, but not long grinding computes

The limiting factor on these things is always and ever video piping out to actual viewable display area. There are only two video outputs:

The inboard panel at 1980×1080
The outboard DisplayPort at 2550×1600 (max?)

Battery life: if you want battery life, get something else.  If you get these, you want speed, capacity, capability in an 8 lb container.
---
Via: ZaReason
Runs Linux: guaranteed
No longer available 2012-12.
1920×1080 display inboard panel
nVidia GTX 485M or nVidia GTX 560M, 2GB GDDR5
i3 through i7 processors available.
base model $1800
"all the dials at 11″ model circa $6600.
See Also